Laura Zerra
primitive survival, backcountry, adventure travel
Meet Laura Zerra
join the journey
---
"One thing led to another and I found myself naked with a stranger in a jungle."
Read more
Discovery's "Naked and Afraid" isn't just a show about attractive naked people in the woods. Dan Seufert at NewHampshire.com explains just how someone gets a career in primitive survival.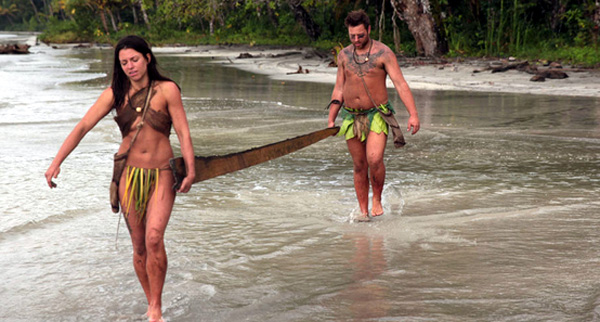 read more…
---
Public Appearances
Laura Zerra has used her adventurous spirit, positive attitude, and sense of humor to create a unique and interesting life story that is ever-evolving. A strong believer that life is meant to be lived to the fullest, she now shares her experiences in quirky and inspiring talks in which she explores learning how to push the edges of one's comfort zone to get the most out of every day. Men and women alike will appreciate her ability to not be held back by expectations and social norms, and her drive to inspire others to make positive changes in their own lives.
Book Laura
---
---
---
---
Backcountry Survival
Feeling confident exploring the backcountry takes a whole new skill set. Beyond reading trail blazes and following maps, you have to understand the lay of the land, be aware of your surroundings, and understand how to navigate uncharted territory.
---
---
Surviving Naked and Afraid in Panama
Laura Zerra becomes a cast member on Discovery Channel's Naked and Afraid as she attempts to survive 21 days in Panama. Unblurred Photos
Sponsors
your support makes a huge difference in my ability to reach and teach people across the globe